Images courtesy:
Frogdesign
TEAM:
 2 designers, UI TEAM
Awards: 
 Red dot design award
FAITH:
 in production in different versions
The Huawei VP9000 Series HD Video Conferencing System sets a new standard in business communication tools. 
The scope of this project was to create a convergent design that transcends geographical boarders. Values for the Asian market like luxury and exclusivity had to merge with Western clues like simplicity and honesty. This translated in an overall simplistic design with the application of raw materials like rough aluminum but exclusive details like light elements and transparency surfaces.
The close collaboration between the UI /graphic design team allowed to apply the design style on and off screen. Elevated elements, colour, focus point and no hard edges were design principles for everybody.
​​​​​​​
​​​​​​​
The use of hidden displays and piano black polycarbonate surfaces created a very high-end look and feel. Anodized surfaces were milled crisp around the edges to convey that not only the housing but also the technology inside was of immaculate precision.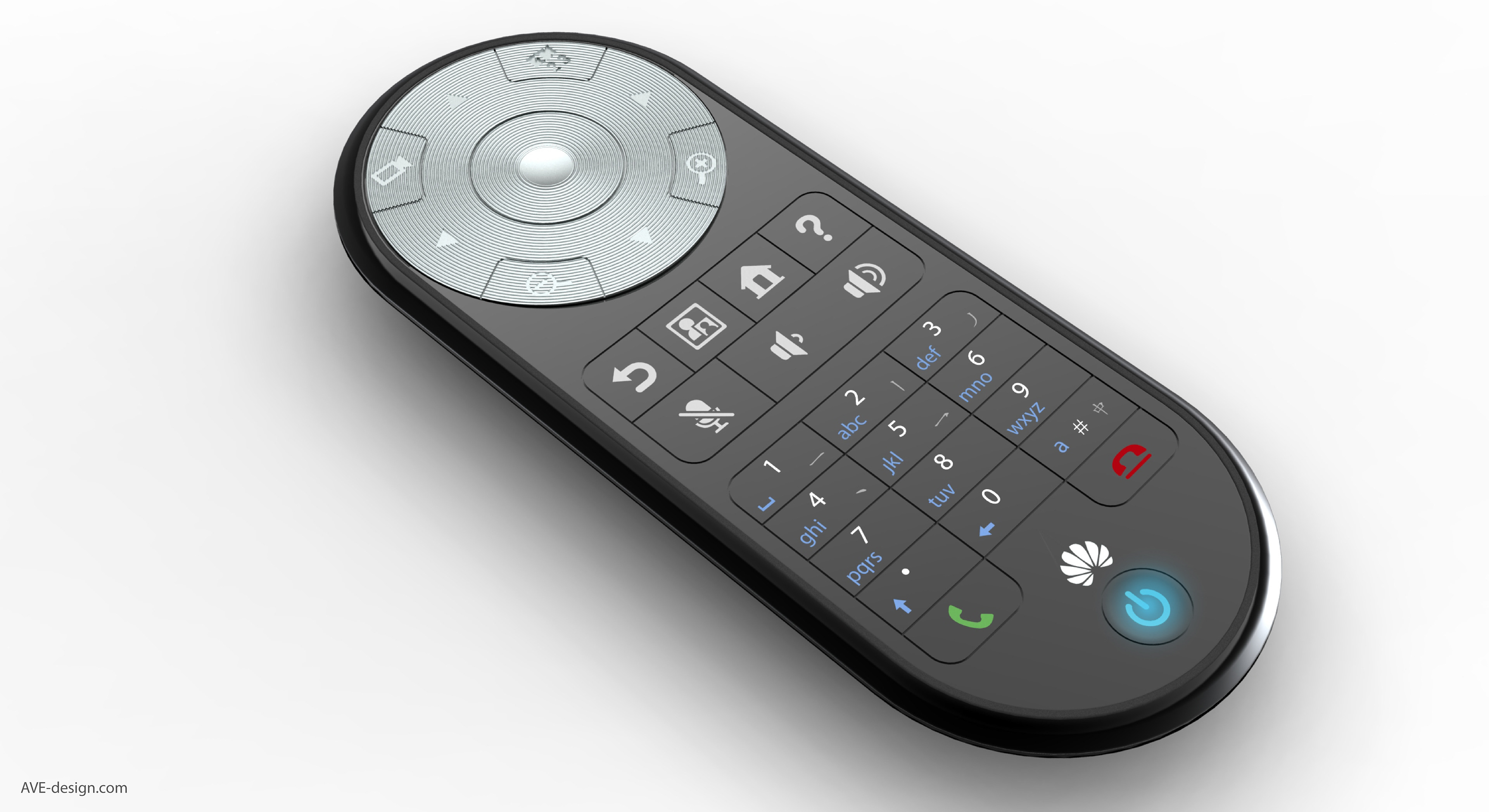 The remote was treated as a sceptre of the room. He who controls the remote has the power. The toggle button on the top of the remote was given a milled surface to enhance the tactile feeling and make in subconsciously pleasurable to touch.