Images courtesy:
Brakeforce one
CLIENT:
Bosch start-up platform
Role:
Industrial design lead
TEAM:
2 internal designers (BOSCH UX ) 4 external engineers 
​​​​​​​
Awards: 
focus OPEN 2018 INTERNATIONAL DESIGN PRICE Baden-Württemberg
Mentions:
Design Report magazine
FAITH:
 SOld to Brakeforce one and due to legislation changes discontinued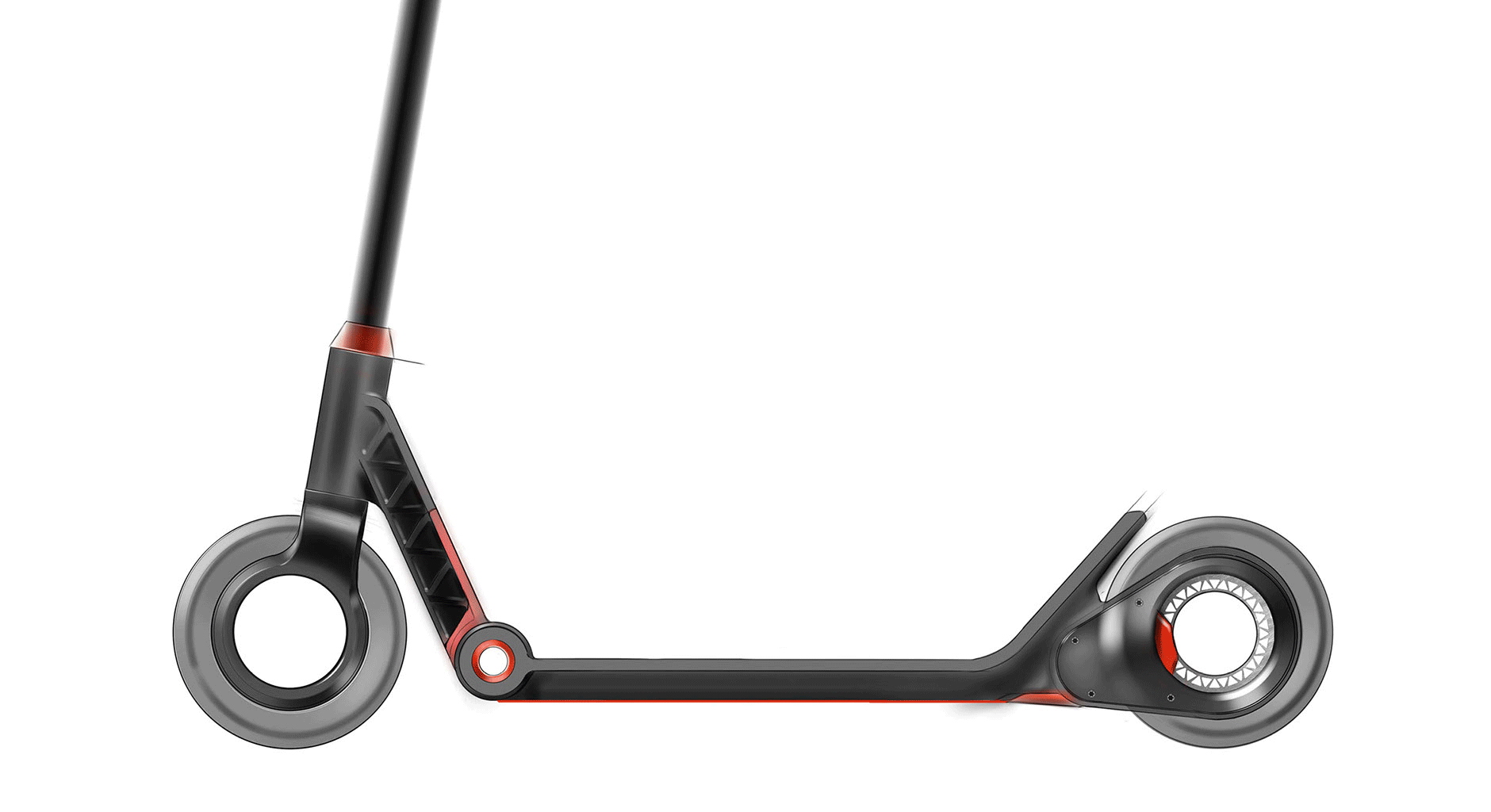 One of Bosch Kickstarter divisions approached us to design a electric kick scooter. We were asked to add a design quality and WOW factor to the scooter that had not been seen before and avoid making a scooter that looked like a kids toy.
Hubless tires, improved usability, subtle colour elements and pure design details made sure that the extra price for the top-quality e-kick scooter was justified.
The Bosch project was transferred to Brakeforce one and product release was planned for 2019. Due to regulation changes the step-kickscooter became obsolete and stand scooters became the standard. For more information visit: www.go-flynn.com
Lots of time was spend on getting the details right, little things that won't be remarkable at first but after using it you start to appreciate the effort that went into it. For example, a viscose element in the steering column stops the scooter from swinging when carried but does not temper the riding experience
The entire product is black high-density plastic apart from little details that could be anodized to give the users options to specify their scooter of choice.